[av_slideshow_full size='no scaling' stretch=" animation='fade' autoplay='true' interval='7′ control_layout='av-control-minimal' src=" attachment=" attachment_size=" position='top left' repeat='no-repeat' attach='scroll']
[av_slide_full slide_type='image' id='83' video=" mobile_image=" video_format=" video_ratio=" title='Spyro Gyra' custom_title_size='48' custom_content_size=" caption_pos='caption_right caption_right_framed caption_framed' link_apply='button' link='lightbox' link_target=" button_label='View Albums' button_color='light' link1='page,514′ link_target1=" button_label2=" button_color2='light' link2='manually,http://' link_target2=" font_color=" custom_title=" custom_content="][/av_slide_full]
[av_slide_full slide_type='image' id='84' video='http://' mobile_image=" video_format=" video_ratio='16:9′ title='The Stylistics' custom_title_size='48' custom_content_size=" caption_pos='caption_right caption_right_framed caption_framed' link_apply='button' link='lightbox' link_target=" button_label='View Albums' button_color='light' link1='page,522′ link_target1=" button_label2='Click me' button_color2='light' link2='manually,http://' link_target2=" font_color=" custom_title=" custom_content=" video_controls=" video_mute=" video_loop=" video_autoplay="][/av_slide_full]
[av_slide_full slide_type='image' id='87' video=" mobile_image=" video_format=" video_ratio=" title='Doc Severinsen' custom_title_size='48' custom_content_size=" caption_pos='caption_right caption_right_framed caption_framed' link_apply='button' link='lightbox' link_target=" button_label='View Albums' button_color='light' link1='page,410′ link_target1=" button_label2=" button_color2='light' link2='manually,http://' link_target2=" font_color=" custom_title=" custom_content=" video_controls=" video_mute=" video_loop=" video_autoplay="][/av_slide_full]
[av_slide_full slide_type='image' id='93' video=" mobile_image=" video_format=" video_ratio=" title='The Softones' custom_title_size='48' custom_content_size=" caption_pos='caption_right caption_right_framed caption_framed' link_apply='button' link='lightbox' link_target=" button_label='View Albums' button_color='light' link1='page,503′ link_target1=" button_label2=" button_color2='light' link2='manually,http://' link_target2=" font_color=" custom_title=" custom_content=" video_controls=" video_mute=" video_loop=" video_autoplay="][/av_slide_full]
[av_slide_full slide_type='image' id='674′ video=" mobile_image=" video_format=" video_ratio=" title='What Goes Up' custom_title_size=" custom_content_size=" caption_pos='caption_right caption_right_framed caption_framed' link_apply='button' link='lightbox' link_target=" button_label='View Album' button_color='light' link1='page,571′ link_target1=" button_label2=" button_color2='light' link2='manually,http://' link_target2=" font_color=" custom_title=" custom_content=" video_controls=" video_mute=" video_loop=" video_autoplay="][/av_slide_full]
[/av_slideshow_full]
[av_section color='main_color' custom_bg='#ab1a1a' src=" attachment=" attachment_size=" attach='scroll' position='top left' repeat='no-repeat' video=" video_ratio='16:9′ min_height=" min_height_px='500px' padding='small' shadow='no-shadow' bottom_border='no-border-styling' id="]
[av_hr class='invisible' height='20' shadow='no-shadow' position='center' custom_border='av-border-thin' custom_width='50px' custom_border_color=" custom_margin_top='30px' custom_margin_bottom='30px' icon_select='yes' custom_icon_color=" icon='ue808′ font='entypo-fontello']
[av_one_fifth first]
[/av_one_fifth][av_one_fifth]
[av_textblock size=" font_color=" color="]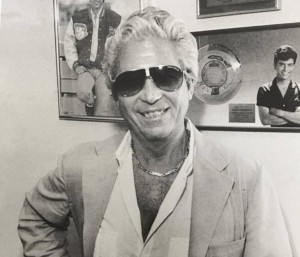 [/av_textblock]
[/av_one_fifth][av_two_fifth]
[av_heading tag='h1′ padding='10' heading='Happy Birthday, Lenny!' color='custom-color-heading' style='blockquote modern-quote modern-centered' custom_font='#ffffff' size=" subheading_active='subheading_above' subheading_size='20' custom_class="]
January 18, 2018:
[/av_heading]
[av_textblock size=" font_color='custom' color='#ffffff']
The founder and owner of Amherst Records, Leonard Silver, would have been 91 today. He passed away on March 10, 2017 He only left this Earth less than a year ago and is missed by all. He made Amherst Records what it is today.
[/av_textblock]
[/av_two_fifth][av_one_fifth]
[/av_one_fifth][/av_section][av_section color='main_color' custom_bg=" src='https://amherstrecords.com/wp-content/uploads/bg-logo-dull.jpg' attachment='97' attachment_size='full' attach='parallax' position='top center' repeat='no-repeat' video=" video_ratio='16:9′ min_height='50' min_height_px='500px' padding='no-padding' shadow='no-border-styling' bottom_border='no-border-styling' id="]
[av_hr class='invisible' height='120′ shadow='no-shadow' position='center' custom_border='av-border-thin' custom_width='50px' custom_border_color=" custom_margin_top='30px' custom_margin_bottom='30px' icon_select='yes' custom_icon_color=" icon='ue808′ font='entypo-fontello']
[av_one_half first]
[av_icon_box position='left_content' boxed='av-no-box' icon='ue8ae' font='entypo-fontello' title=' Our Story' link=" linktarget=" linkelement=" font_color=" custom_title=" custom_content=" color=" custom_bg=" custom_font=" custom_border="]
One of the oldest independent record labels in the United States.
Formed in the late 1970's by Leonard Silver, Amherst Records has a variety of releases including Spyro Gyra, Glenn Medeiros, Doc Severensen and The Tonight Show Band, Jackie DeShannon, David LaFlame, Solomon Burke, and more.
In 1984, Amherst Records acquired all the master recordings of the AVCO Embassy/H & L Records labels including The Stylistics, Van McCoy, The Chambers Brothers and The Softones.
Today, Amherst Records continues to promote their treasured catalog and share it with the world.
[/av_icon_box]
[/av_one_half][av_one_half]
[av_icon_box position='right_content' boxed='av-no-box' icon='ue8f4′ font='entypo-fontello' title='The Latest ' link=" linktarget=" linkelement=" font_color=" custom_title=" custom_content=" color=" custom_bg=" custom_font=" custom_border="]

[/av_icon_box]
[/av_one_half][av_hr class='invisible' height='120′ shadow='no-shadow' position='center' custom_border='av-border-thin' custom_width='50px' custom_border_color=" custom_margin_top='30px' custom_margin_bottom='30px' icon_select='yes' custom_icon_color=" icon='ue808′ font='entypo-fontello']
[/av_section]