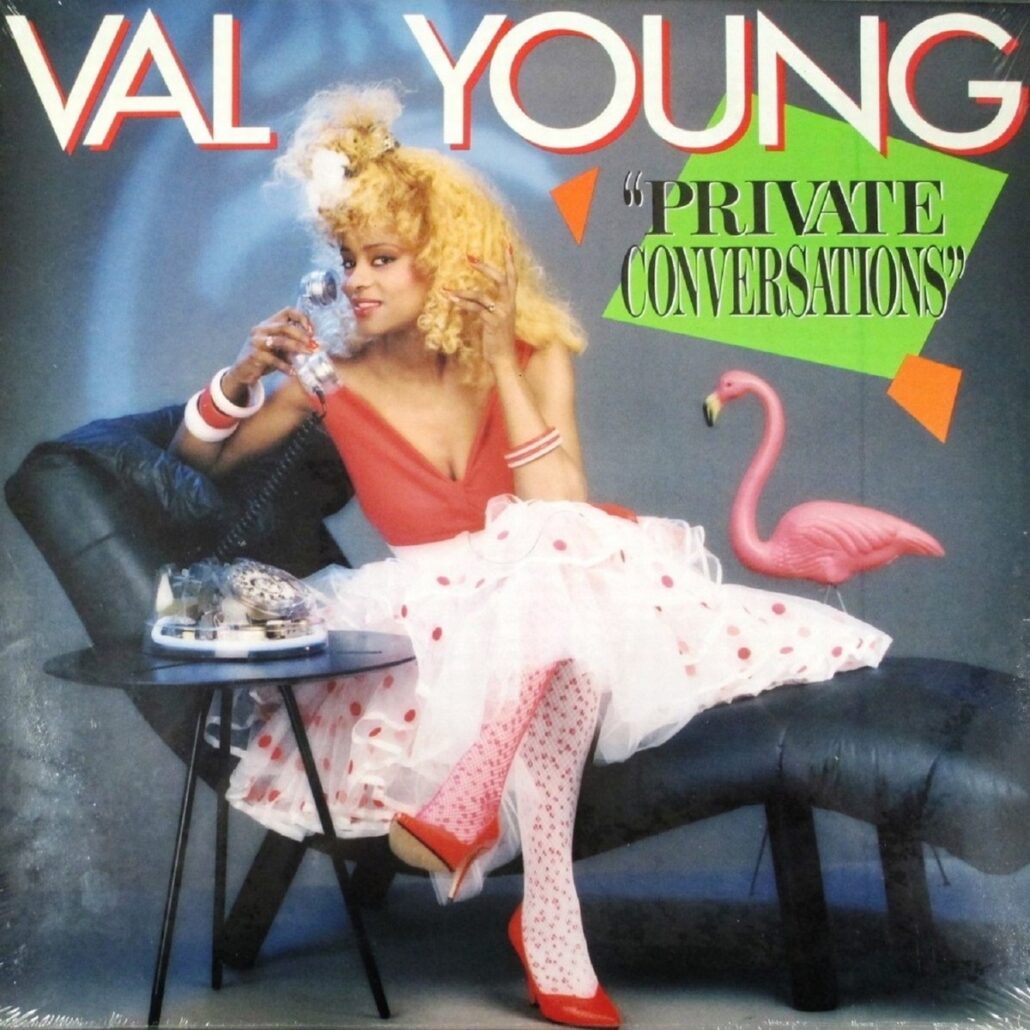 Val Young
Val Young (born Valaria Marie Young; June 13, 1962) also known as "Lady V", is an American recording artist from Detroit, Michigan, who achieved success during the 1980s.
She was discovered by George Clinton, who hired her as a background vocalist in 1977 for The Brides of Funkenstein, one of the many acts in his Funkadelic stable. In 1980, she recorded and toured with Roy Ayers. Young became a background vocalist for The Gap Band the same year and was featured with the group on the funk classic hit "I Don't Believe You Want To Get Up And Dance (Oops, Up Side Your Head)". She recorded five albums with the group and also toured with them.
It wasn't until she met Rick James that she became popular. James promoted her as the "Black Marilyn Monroe" and brought Young to Berry Gordy, who signed her to Motown Records on James' recommendation. Rick James produced her debut album Seduction which was released in 1985, it included the singles "Mind Games" and the title track "Seduction", as well as "Piece of My Heart" and "If You Should Ever Be Lonely", which were successful follow-ups in 1986.
Rick James ran into serious conflict with Motown over the status of his spin-off acts and Young subsequently left the label signing to Amherst Records, a Buffalo, New York-based label, releasing her second album Private Conversations in 1987. Three tracks from this album were produced by Rick James with the title being released as a single.
[Source: WIKIPEDIA]
Listen Now